Zignature Dog Food Review
Feeding your dog quality food is essential. There are so many options out there that it can be challenging to really know who you can trust when it comes to choosing a good dog food. You can look at various reviews for various foods but ultimately, you need to know you have a reliable source and a reliable food option in the end.
We've got you covered today with a review of one of the top dog foods on the market. Take a look at our Zignature dog food review to really understand everything this product has to offer and determine whether or not it is worth your time and money to give it a try for your dog food.
Signature dog food reviews across the board are mixed in details but our goal is to share with you the top details you should know and leave you with a sense of information about the brand and just what Zignature dog food has to offer.
Let's get started!
About Zignature Dog Food
Before we start really digging into Zignature dog food ratings and Zignature reviews, let's cover just briefly a little bit about the company. We feel it's always important to know the brand and not just the product. Sometimes the brand itself can say a lot about the integrity of the product.
Zignature describes their founding story as "man meets dog and lives happily ever after." This is a common dog food line but it warms our hearts every time. Zignature was launched by the company Pets Global Inc in 2012. The idea was to create a dog food that would handle sensitivities and have binders that were low glycemic. These specific needs were considered in behest of David's own dog who had certain food restrictions and he wanted a high quality dog food.
Of course, there are millions of dogs out there with various allergies and sensitivities so the goal became to share a solution for his own dog as well as other pet parents and their pet needs. Pets Global is headquartered in the United States in California. Their food is created and monitored by a team that includes doctors of animal nutrition and food science.
Of course, Zignature dog food also complies with AAFCO regulations so you know your pet food is a quality dog food brand. Reviews on Zignature dog food place it at the top of the list as a sought after dog food solution.
Zignature offers 13 different formulas of high-quality and nutritious food that is safe for pets and food allergies in many different ways. The price tag isn't so bad either. Zignature uses plants in South Dakota as well as Perham Minnesota to make their food.
Ingredient Review
We're sure you are aware but one key component of the Zignature dog food review is to closely analyze the ingredients. Zignature recipes are straightforward and accommodate needs like low glycemic requirements or food allergies and food sensitivities. Dog owners need solutions for these things without taking away from protein content and nutrition needs. Zignature's recipes are able to provide dry dog foods and more in 13 different formulas!
They have both wet and dry food lines available and the ingredient choices vary depending on the Zignature recipes. Zignature does have a limited ingredient recipe but they also have some New Zealand inspired recipes with their Zignature kangaroo formula. They have options for various life stages as well and grain free dog food Zignature recipes.
Zignature dry and wet recipes give you some of every kind of dog food in these Zignature dog food reviews. As we analyze the ingredients, we are going to focus on the trout salmon Zignature's recipes. We can't analyze all 13 recipes or we would have you here all day long!
We feel like analyzing one of their most popular options from the Zignature dry dog food line using the trout and salmon dog foods will provide is with some basic insight as to the quality of ingredients that they use in their pet food in general.
Overall, we feel as though Zignature offers quality ingredients in their food formulas and any pet parent would be well off with these dog food formulas for canned dog food or dry food ingredients for their pup.
Ingredient Analysis
As we mentioned, we are going to take a look at a specific formula to determine the high quality ingredients and just how they might benefit your pet. Here is a comprehensive list of the ingredients found in The Zignature Trout salmon meal formula.
+ Trout (first ingredient)
+ Salmon meal
+ Peas
+ Chickpeas
+ Pea flour
+ Dehydrated Alfalfa meal
+ Salmon oil
+ Flaxseed
+ Sunflower oil
+ Dried beet pulp
+ Blueberries
+ Carrots
+ Cranberries
+ Various minerals like zinc, iron proteinate, manganese, copper, potassium, and Taurine
+ Various vitamins like Vitamin A, Vitamin D3 supplement, Vitamin E supplement, Vitamin B12 supplement
Some food brands will sneak in fillers and binders that people don't want to see, particularly if you have a pup with stomach issues. You might find corn wheat and similar ingredients in other food brands but this is not an issue with Zignature.
The nice thing about options from dog foods Zignature is that the ingredients are in line with other premium recipes. We also look to see that the first ingredient is an animal protein and Zignature delivers on that here. They also have plant protein combined with animal proteins to deliver a balanced diet for your dog.
Let's look at some of the individual ingredients and what they offer here.
Trout
Trout is the first ingredient here as an animal protein and it is real trout not trout meal. Trout is a value source of protein ingredient here that is heart-friendly for your pet. It also has Omega-3 fatty acids, which are an important nutrient for dogs.
Trout is a healthy fish protein that is high in all sorts of minerals that benefit our pets. In the trout and salmon recipes, the animal proteins come from both trout and salmon. You won't find chicken or chicken meal as an ingredient here as the focus is on Omega-3 fatty acids and essential fatty acids as well as animal proteins from fish. This presents a low glycemic solution in canned food and dry food options.
Forget chicken! This product is 100% chicken free, which places it into a limited ingredient category when you consider the list of ingredients from Zignature.
Salmon Meal
Salmon meal is combined with trout here in this ZIgnature dog food recipe. It's another ingredient that provides essential fatty acids and is friendly for low glycemic needs. With the combination of these two fish limited ingredient solutions, they don't have to use chicken and it is a grain free recipe for your dog.
Peas
Peas are a great option in dog, particularly whole peas. You will also notice that this Zignature food has pea flour, which is an accetptable ingredient as well. Peas provide fiber as well as a nutritious source for carbs to support pet energy. They contain small amount of things like Vitamin K and Manganese as well, so there are more vitamins provided for your dog with Signature food.
Peas are a valuable source of protein as well, which just substantiates the proteins from animals that were already contributed.
Dehydrated Alfalfa
Alfalfa meal is a binder in the Zignature food line. These ingredients are used to bind other things together but also to provide necessary nutrients. We don't see this as much with dog foods but it is a quality grain substitute. The plant protein is high as well as the fiber content. This places well with he other ingredients from Zignature.
Sunflower Oil
We want to touch just slightly on the use of sunflower oil. It is also a binder and used to pull out the flavor. This oil provides fatty essentials like Omega 6 without over emphasizing Omega 3, which is already being acquired elsehwere in this food.
This oil is in the ingredients as an omega 6 contribution, which helps keep your dog healthy while also having a positive effect on their skin and coat!
Ingredient Conclusion
Overall, we feel as though the ingredients found in Zignature lines are quality ingredients. There isn't an abundance of items and there doesn't appear to be anything that seems unnatural or highly processed. We really like the addition of peas and chickpeas because peas and chickpeas provide additional plant protein among other benefits.
This traditional blend we covered here from Zignature is not their limited ingredient line but it still appears to not have an abundance of fillers or other ingredients. Things like meat and peas and chickpeas all have a place within the dog food.
Finally, we want to point out the fat, protein, and carb content percentages of this food, according to the guaranteed analysis.
+ Crude protein – 31% minimum
+ Crude fat – 14% minimum
+ Crude fiber – 4% maximum
Health Benefits
Zignature dog foods has a lot of health benefits associated with the brand and the creation. Let's cover a few of the biggest benefits.
The meats are real and some of the flavors have absolutely no chicken, which is great for a dog with any kind of sensitivity or allergy. So many other foods add chicken to substitute protein. They do have formulas with this meat but there are formulas without any trace as well.
Something that always appeals to us when we look at these is the grain use. These are mostly grain free with only wholesome grains when they are included. None of their products have things like soy, corn, potatoes, or tapioca. This is a win in our books.
The ingredients provide balanced nutrition with protein from animals and plants as well as rich vitamins and nutrients from natural sources.
Zignature uses a small kibble size so you can use their food for any size of dog. They even have small bites available for small dogs but the average kibble is decently sized for all dogs as well.
Flavors & Product Line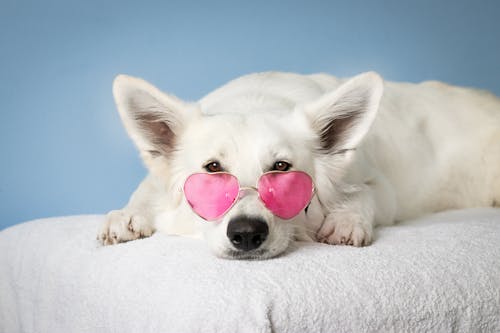 Zignature has several different product lines and flavors. Lets first talk about their main lines available.
+ Canned dog food Limited ingredient
+ Canned dog food Regular
+ Dry Small Bites
+ Dry Limited Ingredient
+ Dry Regular
+ Biscuit dog treats
+ Zignature select cuts
We Think You'll Like: Dog Food Allergies
What you will mostly find to be true is that they actually have a selection of flavors and then they produce their lines in each flavor.
Here is a list of the different flavors that Zignature has to offer. We are not going to list the flavor for each line but rather just give you the various flavors available.
+ Zignature turkey limited ingredient
+ Lamb meal
+ Turkey Meal
+ Multi-Protein
+ Trout and salmon
+ Kangaroo (New Zealand inspiration)
+ Duck
+ Pork
+ Catfish
+ Whitefish
+ Zssential Multi Protein
+ Venison
+ Goat
+ Guinea Fowl
You notice there is a variety of meats used and none of them contain chicken, which is a very positive attribute from this brand. We love that they provide essential solutions without forcing you to feed your dog chicken. They use wild and natural animals for protein sources and literally take it back to the roots. This has an astounding positive effect for most dogs.
Cost
Let us talk now about cost of these foods. The prices are comparable to other premium food options. We did notice that this company doesn't offer as many different options as far as bag sizes go. However, that is not a deal breaker. It just means you have to figure out which of their 2 available sizes will work for your household.
We checked the price of the food that we analyzed on Chewy and here is what we found. You can purchase a 12.5 pound bag for just slightly under $40. Chewy also offers an autoship savings that saves a couple bucks if you're interested. The other option is a 4 pound bag for just under $15.
The cost is reasonable for the quality and certainly not any more expensive than comparable alternatives.
Where to Buy
This brand of foods is available at a vast amount of retailers. Their online partner companies include Nature's Pet Market, Pet Supplies, Pet Flow, Mud Bay, Natural Pawz, Pawd, Pet Food Express, Pet People, Chewy, Tomlinson's, Loyal Companion, Bentley's Hollywood Feed, and Kriser's.
They also authorize with several retail stores across the country. They do specifically mention that eBay, Target, Walmart, Petco, and PetSmart are not considered authorized retailers and may not provide the same quality as their approved dealers and partners.
Recalls
One important thing we always look at is the recall history. We took a look at the history of recalls for this company, clear back to their beginning date of 2012 and there were NO recalls to be found. This is always a valuable indicator of the quality of processing and the ingredients used in the food.
Frequently Asked Questions
Is Zignature Dog Food Good for Dogs?
Yes, this is an excellent option with quality selections of ingredients and sources
Is Zignature Food Good for Allergies?
Yes, this food was designed for allergies and special health needs in particular
What Dog Food is Comparable to Zignature?
The most comparable alternative that we have been able to find this far is Nutrisca. This is a wet food.
Conclusion
Overall, we feel as though this is a brand and food choice that you can rely on. The food is well designed and offers a suitable alternative for any type of sensitivities or health concerns. There are plenty of options and the quality is obvious in every aspect of our review.