American Journey Dog Food Reviews (2022)
Your dog is quite possibly your best friend, or close to it at least! So why not go the extra mile to be sure that you're providing your dog with dog foods that are safe and reliable. We've been hearing more and more about American Journey dog food and we're here to share with you our complete American Journey grain free dog food reviews.
We will let you in on every little secret about American Journey dog food ratings and more, with an inside look. This detailed American Journey dog food review will leave you with all of the information you could possibly need to make an informed decision about whether or not dog food American Journey is right for your dog.
About American Journey
Understanding the American Journey dog food rating is about more than just reading the pros and cons but rather about understanding the company and the food as a whole. Not all dog foods are created equal and we think that is exponentially clear as you will find in our overview here.
American Journey has 14 different dry dog foods in their line and every single recipe has a unique formula that is loaded with various nutrients. They have separated various foods into categories specific to things like growth, maintenance, all life, supplemental needs, and unspecified needs.
Each of their 14 dry dog foods falls into one of these particular categories. It's unusual that the company would not have any easy to find site to tell us about themselves but you can certainly find a lot of dog food review information that is specific to the dog food American Journey. However, this is Chewy's private label so you can find just about anything you need on a quick menu search through their website.
Overall, the company is above average when it comes to overall ingredients and quality. We will look deeper at some specific information coming up.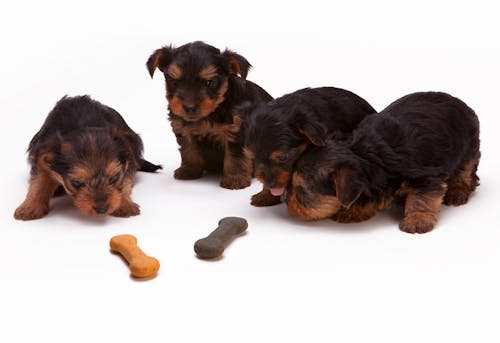 Ingredients
American Journey has 14 different flavors of dry dog food in their grain free product line, as we mentioned earlier. The ingredients list can vary depending on the product line that you go with. They also offer a unique American Journey limited ingredient product line.
Ultimately, you will find a variety of flavors falling into the following categories.
+ American Journey Grain Free Dry dog food
+ Active Life Formula
+ American Journey limited ingredient formula
+ Senior formula
+ Puppy formula
+ Large breed and large breed puppy
+ Healthy Weight
+ All Life Stages
Apart from their dry dog food lineup, they also have canned dog food and trail bites or treats available as well.
Quality of Ingredients
The quality of the ingredients used in this dog food is impressive. Not every dog food review can talk about quality protein content from animal protein as the first ingredient but American Journey delivered here. Some of the most popular options are things like the American Journey Chicken and sweet potato recipe but they have multiple recipes to choose from, including that limited ingredient blend.
The ingredients are top quality and the list isn't overly long. It includes things like sweet potato, blueberries, kelp, and carrots. You will also find a protein in each one like their popular chicken sweet potato or salmon sweet potato recipe. Each of these is grain free.
You can find a complete list of ingredients disclosed on Chewy. One of the best qualities of American Journey dog food is that their food has no fillers and no artificial ingredients. There is very little processing and the facilities are grain free as is the dog food. You won't find brown rice but rather other items that can supplement the required nutrition for your pet.
Let's take a deeper look at American Journey Sweet Potato recipe, Grain-free so you can see just what the ingredients within are.
Ingredient Analysis
Keep in mind that they cover several different blends so the ingredients will vary slightly. If you choose to try chicken sweet potato rather than the salmon sweet potato recipe grain, you will find chicken fat as the animal protein rather than salmon. The concept is the same, though, with a grain free dry dog food solution that incorporates sweet potato and other nutrient content protein within. Even the brown rice recipe and the dog treats are high quality pet food products.
Here are the top ingredients from the American Journey salmon sweet potato food recipes.
+ Deboned salmon
+ Chicken meal
+ Turkey meal
+ Pea protein
+ Sweet potatoes
+ Chickpeas
+ Chicken fat
+ Salmon oil
+ Menhaden fish meal
+ Various fruits and vegetables – blueberries, carrots, beet pulp, kelp
+ Vitamins like Vitamin E supplement, zinc, iron proteinate, potassium chloride, riboflavin supplement, Vitamin D3 supplement, Vitamin B12 supplement, Vitamin A supplement, and folic acid
+ Taurine
Take note that these are appropriate ingredients for all life stages and they each serve a specific purpose. Chewy com provides the analysis breakdown as well as caloric content of this food. The package sizes are pretty standard across the board with bags anywhere from 4 to 24 pounds.
Now, let's break down some of these top ingredients and discuss just what their purpose is in the dog food to provide you with a better understanding of why they are in the products.
Deboned Salmon
In this pet food in the American Journey salmon sweet potato recipe, they use supplemental additions to the meat with meal products. However, the first ingredient is salmon from the large breed salmon sweet potato blend to the healthy weight blend.
The deboned salmon that is the first ingredient in American Journey salmon sweet potato blend is quality salmon that is fresh and real. This isn't some salmon meal substitute. The meat content's first ingredient is real salmon in these products.
With salmon being the top ingredient, we start off on the right food. This brings valuable nutrients, including protein content and omega 3 fatty acids that your dog needs to be healthy and supported. The meat content comes from the source of meat itself first and that is really important in any dog food recipes.
Meal Meat Content
You will notice that the ingredient list here spouts turkey meal, chicken meal, and menhaden fish meal. These 3 meal products are another source of animal protein used to substantiate the meat ingredient and add additional omega fatty acids as well as protein into the mix. Meal is used as a filler but in this case, these products are still natural meat grain free solutions that are found even in the limited ingredient blend.
Peas & Pea Protein
Peas and pea protein are the next ingredients in the salmon sweet potato grain free dry dog food. Peas provide natural fiber, much like other legumes might. Fiber helps to regulate your dog's bowel movements. It can prevent both constipation and diarrhea, giving them a balance of regular eliminations. It's also essential particularly in the healthy weight formula because it can promote weight loss when used properly.
Sweet Potatoes
The next ingredient on the list was sweet potatoes. You will note that most of the labels are part of a sweet potato recipe. While you won't find a sweet potato recipe grain, you will see options like chicken sweet potato, salmon sweet potato recipe, and limited ingredient sweet potato recipe.
Sweet potatoes are used to replace things like chicken brown rice, salmon brown rice recipe, or another brown rice recipe. This is a great way to get complex carbohydrates using a grain free food option. These carbs provide beta carotene as well as dietary fiber without the gluten or grain.
Chicken Fat
Why would dog foods need chicken fat if they have meat and meal? It is important that reviews touch on this subject in relation to American Journey dry dog food. Touch device users will be all over looking for answers here. Does chicken fat make the products not high quality?
Chicken fat actually serves a purpose in providing omega 3 fatty acids and other omega fatty acids and it is a high quality ingredients in these food recipes.
Beet Pulp
Beet pulp has been a controversial ingredient in dog food for a lot of years. The reason is that beet pulp comes from the sugar beet, which actually increases the sugar in the pet food. However, studies show that this is another high quality ingredient and chewy com even has some specific question and answers related to this topic.
Beet pulp is a valuable fiber source that helps with intestinal health as well as blood sugar levels. It is a filler product but it is natural and inexpensive to add other nutritional benefits for your pet.
Salmon Oil
The final ingredient we want to call specific attention to is salmon oil. This ingredient is another chicken brown rice (and similar creations) substitute that allows your dog to get much needed EPA and DHA support through quality fats that are often derived from grains. Using salmon oil gets your dog additional nutritional that a simple protein stance doesn't meet.
Guarantee Analysis Focus
Finally, let's talk just a moment about the fat, protein, and carbohydrate outlook of American Journey grain free dog food. Here is a specific breakdown, according to the guaranteed analysis provided by American Journey dog food reviews and Chewy's website information.
+ Crude protein – 32%
+ Crude fat – 14%
+ Crude fiber – 5%
The caloric content is broken out to be 3,740 kcal/kg or 390 kcal/cup.
Ingredient Conclusion
Ultimately, in swipe gestures, you find that these products have valuable things for canned dog food, large breed recipes, and other traditional American Journey dog food products.
Ingredients like chicken meal, turkey meal, pea protein, salmon oil, and more all serve a purpose here and take you away from the traditional chicken brown rice recipes that do not provide protein with a grain free approach. You will notice that autocomplete results show no signs of tomato pomace added to their protein source but rather have pure ingredients in a grain free setting that offer the right balance of protein and other important nutrients.
These ingredient reviews do not touch on every single ingredient in American Journey dry dog food but we focused on the protein and some of the most substantial ingredients like chicken meal and salmon oil. There are several more ingredients and we could spend all day covering them here.
American Journey dry dog food is made up of high quality protein along with other necessary vitamin and mineral sources, each of which is designed to offer the right type of support and nutrition to help your dog be strong and healthy.
Health Benefits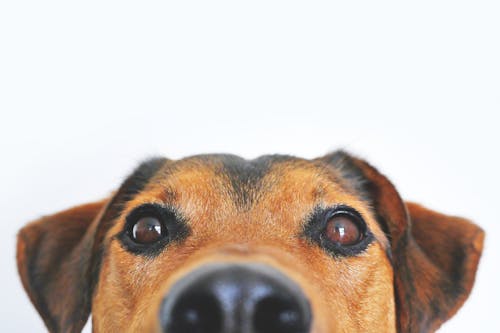 There are certain health benefits that can be sought by using American Journey dog food or a similar dog food with the same approach, even.
One of the most substantial benefits that we are impressed with on this food is the grain free approach. While there is no grain in any of the American Journey dog food recipes, they still are able to provide all of the essential nutrients, even what would normally be obtained from grain. There is substantial, and in fact, perhaps a higher focus on quality protein from American Journey. Grain free means that the fillers are not things like soy, wheat, and corn that can often lead to sensitivity.
Another benefit that sticks out to us is the fact that American Journey uses fruits and vegetables in their dog food to provide additional protein sources as well as nutrition from various vitamins and minerals that our dogs need. Humans are told to eat more fruits and vegetables all the time and your dog also needs those same nutrients. American Journey simply delivers it for them, dried and packed into this dog food.
American journey is considered a high protein dog food. In each recipe, whether you choose lamb, chicken, or salmon, your dog gets substantial protein support and it comes directly from the protein animal source rather than a heavy by-product as a nutrition source.
American Journey also loads their dog food with essential nutrients outside of protein. They have various things like salmon oil and flaxseed that are contributive to DHA and provides appropriate dog food support for brain and eye development a well as a healthy skin and coat. Remember that dog food is your pup's only real source of reliable protein and nutrients and American Journey has parceled that out well in their creation.
Finally, your dog needs more than just protein to support their energy levels. The dog food from American Journey also uses fiber-rich ingredients to substantiate energy rather than just relying on protein to tide them over.
Overall, American Journey provides a well balanced outlay of protein and other nutrients and minerals in their dog food. You can see from the analysis that the makeup of American Journey food is proportioned in such a way that protein isn't the only focus but rather providing your dog with quality food from multiple sources.
Flavors/Product Line Options
In this review, we have mostly focused on the dry dog food options that American Journey offers but they really have a whole slew of products. If you take a look at others, American Journey takes the same approach with protein and quality ingredients in every food or treat that they offer.
Product Lines
Let's first talk about the various product lines that you are likely to see from American Journey. They offer far more than just dry dog food. Their lines can get pretty extensive so we won't be covering everything in high gear but we feel it is important for you to understand that American Journey provides a variety of dog food and other options. They are not narrowed to a specific category.
+ Training Bits treats
+ Trail bites treats
+ Dry dog food traditional
+ Dry food large breed
+ Dry food healthy weight
+ Dry food senior
+ Dry food for active lifestyle dog
+ American Journey Limited Ingredient dog dry food
+ Snacking sticks
+ Oven baked treats
+ Soft baked treats
+ Jerky
+ Limited ingredient treats
+ Dog canned food
+ Dry cat food in multiple flavors
+ Canned cat food in multiple flavors
+ Landmark plateau blend
+ Landmark Delta blend
+ Landmark Trailhead blend
As you can see, the list of products from American Journey offers solutions for dog and cat breeds and is rather extensive. There is something for everyone.
These are the basic product lines, now let's talk about dog flavors available from American Journey.
Flavors
For flavors, we are doing to focus specifically on the dry food options for dog as this is what the focus of our review is. This list is specific to flavors. It does not take into account the various lines like active life, healthy weight, etc.
+ Salmon & Sweet Potato
+ Salmon, brown rice, and vegetables (for active life)
+ Chicken and sweet potato
+ Beef and sweet potato
+ Chicken, brown rice, and vegetables
+ Lamb and sweet potato
+ Lamb, brown rice, and vegetables
+ Turkey and sweet potato
+ Venison and sweet potato
+ Angus beef and pork (plateau blend)
+ Rainbow trout and herring (delta blend)
+ Cage-free chicken and turkey (trailhead blend)
You will notice that there is a flavor for everything. While American Journey generally takes a grain free approach with their most popular lines, they do have an active life product line that has brown rice for added energy from not just protein sources for your dog.
Each of these flavors uses protein from a real animal first and then uses ingredients designed for the overall health of your dog, with natural sources in mind.
Cost & Where to Buy
The cost of feeding your dog from American Journey is comparable to several other high-quality options on the market.
For example, the salmon and sweet potatoes recipe that we analyzed in our ingredient overview cost right around $43 for a 24-bag when you purchase it directly from Chewy. They also offer some autoship savings as well. From the same flavor, a 12-pound bag costs about $27 and a 4-pound bag is about $15.
There are other websites (including Amazon) that you can purchase this food from but Chewy is the original source since it is their private label brand.
Recalls
Now, let's talk about recalls. Not every food will have recalls but there are many top names out there that do experience a recall at some point or another. If we look back clear to 2009, which is more than a decade, American Journey has never had a product recall with any of their product lines or flavors.
This is a visual of the quality that they provide and the reliability of this company for quality food without cutting corners that can be harmful.
Frequently Asked Questions
Is American Journey a Good Food for Dogs?
Overall, we feel this is a good food option. They use quality ingredients that you can depend on and have multiple options available to satisfy your dog's individual needs.
Is American Journey Food Made in America?
Yes, this line is directly through Chewy and the food is made in the USA.
Where is American Journey Food Manufactured?
This food is manufactured in the USA, directly at facilities that are located in Kansas.
Conclusion
While this particular food is not necessarily made or promoted by vets, it is recommended by the Association of American Feed Controls or AAFCO, which is the next best thing. In our review, we found that this food offers valuable nutrition from quality sources, using animal proteins first and never adding unhealthy fillers or by-products that have no nutritional value.
If you want a reliable, quality food option for your dog (or cat), we feel as though American Journey can fulfill that need for you and then some. The prices are not overbearing for the quality and you have an endless array of options, whether you have a specific purpose (like healthy weight) or you just want to offer your dog good flavor.
This food earns a positive rank and recommendation in our books and it might just be worth a try!